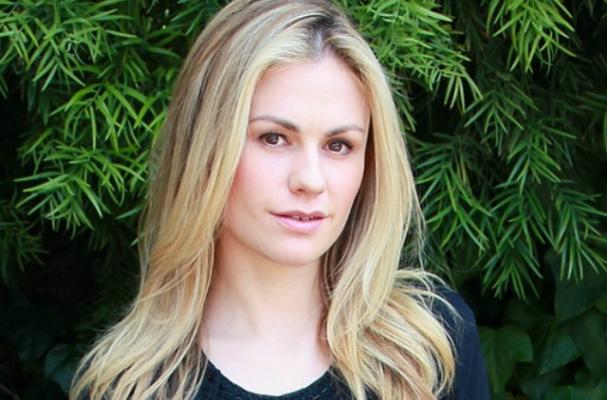 Anna Paquin recently talked to CNN about her eating habits and workout routine, while admitting that her role on True Blood means she has to pay extra close attention to her diet.
"Well, I could probably drink less coffee and drink more water. I try to eat well, but sometimes you can be a little too obsessive," Paquin said. "As I get older, I'm learning to balance that stuff better. Not focus on one thing at the expense of everything else. Sometimes it's like, walk away from the elliptical machine. Go sit outside. Do some relaxing because you'll be in a better mood."
The True Blood star also said she is not much of a crash dieter.
"I think, generally, most people can't maintain anything that's particularly strict for very long," she said. "I watch people trying and failing to do that a lot. Look, if you have something coming up like a vacation, and you want to look great and you're doing it for a specific [reason], or in my case, if they take your clothes away from you at work every couple of weeks. But I don't know if it's really right for your body to jump up and down weight-wise."
Image Sources: