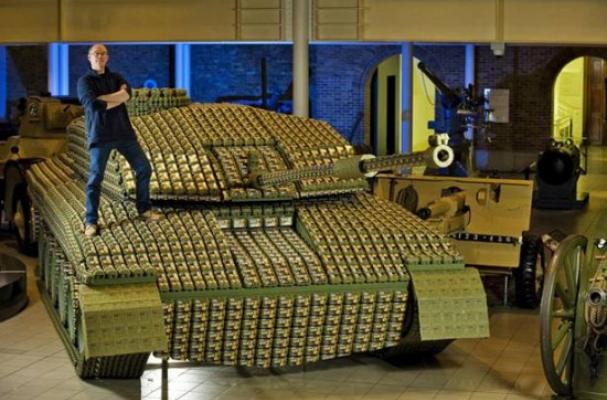 Eggs for Soldiers is a London fundraising event that benefits Help for Heroes; this year, a life-sized tank made of egg cartons will preside over the festivities. Sculptor Stuart Murdoch created the tank with 5,016 egg cartons, 10,000 nails, 5,013 staples, 26 liters of glue, 80 square meters of steel and 15 liters of paint, according to Oddity Central.
This year's Eggs for Soldiers event takes place on March 4 at the Clapham Common in London. For another food-inspired tank, check out the tank cake.
Image Sources:
Categories:
Want more from Foodista? Sign up below!