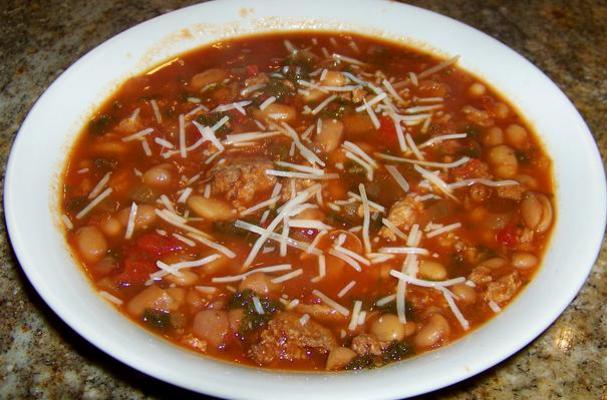 This slow cooker Italian stew with cannellini beans and kale is a satisfying meal. Seasoned ground turkey is gently stewed with cannelini beans, tomatoes, chicken broth, and kale. Prepare the ingredients for the stew the night before and upon leaving for work, throw them in the slow cooker for eight hours. When you arrive home, dinner will be ready and waiting and all you'll need is a nice chunk of bread and a glass of red wine. Slow cooker Italian stew is a delicious comforting meal perfect for any night of the week.
Slow Cooker Italian Stew with Cannellini Beans and Kale
Ingredients:
Image Sources:
Want more from Foodista? Sign up below!