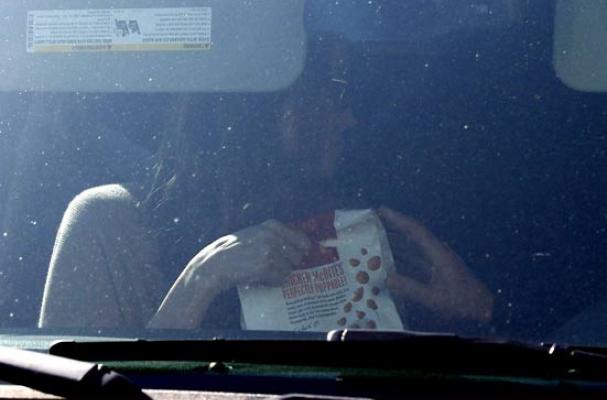 It's rare that we see Brad Pitt and Angelina Jolie frequenting fast-food joints, but the comely couple were spotted at a McDonald's drive-thru on Saturday getting a bag of unknown McFood. TMZ obtained the above photo from FameFlynet, which shows a pin-thin Jolie taking the bag from Pitt's outstretched hand.
Rumors are rampant about Angelina Jolie's inconsistent diet and fits of extreme eating plans, so it's unlikely that she'll eat the food they picked up. A more likely scenario is that it's a little splurge for the kids.
Image Sources:
Categories:
Want more from Foodista? Sign up below!