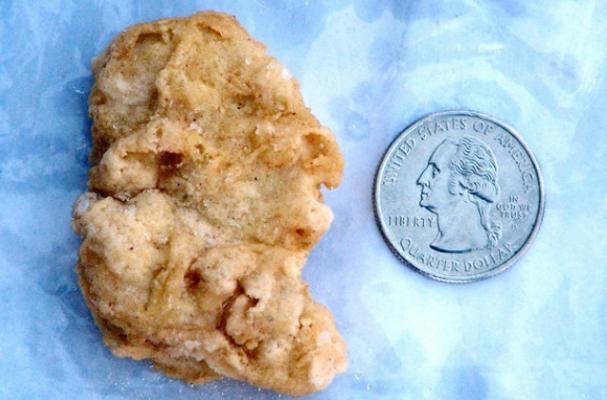 A woman from Nebraska named Rebekah Speight was eating a meal at McDonald's three years ago when she found a Chicken McNugget that sort of resembles George Washington.
"I looked down at the McNugget and just started laughing. I saw this portrait of George Washington staring back at me," she said.
Speight has kept the McNugget in her freezer for the last three years until she was convinced to auction it off. The money was being raised to help send the children of Sioux City Family Worship Center to a summer camp. Speight put the McNugget up on eBay and ended up selling it for $8,100.
"It's not one of those things you think would get money, but people put crazy stuff on there all the time. For me, it's more the nature of raising money for the kids and not about the McNugget."
Image Sources:
Categories: