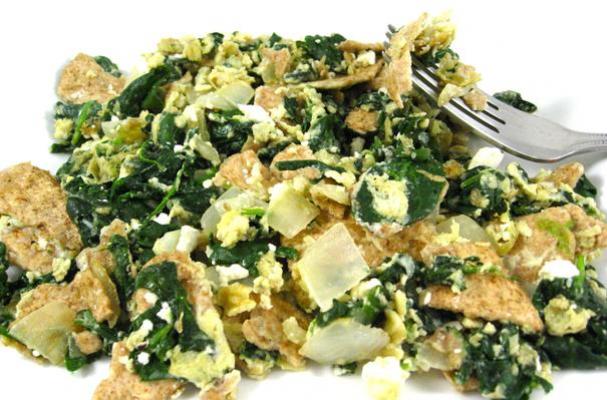 Traditional matzo brei is a simple dish that combines matzo with eggs and butter and is usually served for breakfast. Like with most things, the recipe for matzo brei will vary from family to family and it is sometimes topped with sweet condiments like applesauce or jam. This is a savory version of this classic Jewish comfort food which uses whole wheat matzo, fresh spinach, feta, and onions. If you have never eaten matzo brei, you must try this recipe!
Ingredients:
1 tablespoon reduced-fat spread such as Smart Balance Light or Benecol Light
Directions:
Image Sources:
Want more from Foodista? Sign up below!