This Skittles Easter Eggs campaign is an interactive set of videos that sends viewers on an Easter egg hunt. Viewers are asked to find the one Skittles Easter egg; once they achieve their mission, they get a surprise, such as a character reading a book to the participant.
The series is a continuation of the Skittles Touch campaign, which features bizarre and creepy film clips like a bearded cat man licking your finger. For more fun but weird Skittles campaigns, check out the greatest Skittles commercial ever.
Image Sources: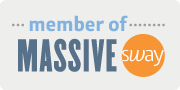 Want more from Foodista? Sign up below!