The Pixar cereal bar room is one of many ways the animation giant keeps its employees happy. The room is filled with a medley of different cereals, from Captain Crunch to healthy granola. Coffee, milk and baskets of fruit are also on hand.
Check out the video below to see more about the cereal room at Pixar. For a Pixar-inspired treat you can do at home, check out these proposal cupcakes inspired by Pixar's Up.
Image Sources: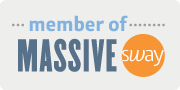 Want more from Foodista? Sign up below!