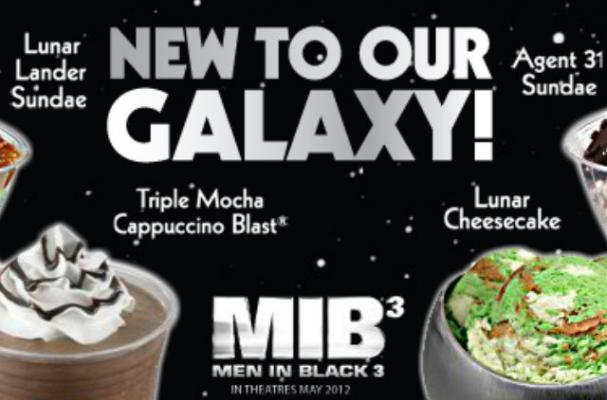 Baskin Robbins has launched a new line of desserts to help celebrate the premiere of Men in Black 3. The new menu items include two new sundaes -- Lunar Lander and Agent 31 -- and a new ice cream flavor, Lunar Cheesecake. They are also offering the Pink Surprise Cake, which is said to be the clone of a cake used in the new movie.
"This is a wonderful opportunity to bring the buzz and excitement of Men in Black 3 to Baskin Robbins guests," said John Costello, Chief Global Marketing and Innovation Officer at Dunkin' Brands, Baskin Robbins' parent company. "The highly anticipated film is a great way to kick off the busy Baskin Robbins summer ice cream season. We're delighted to work with Sony Pictures on this endeavor and celebrate the movie in fun and delicious ways."
The Men in Black treats at Baskin Robbins will be available until May 25.
Image Sources:
Categories: