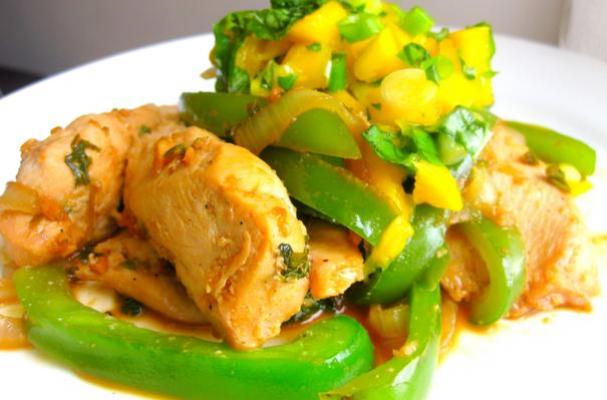 Spicy coconut chicken is the ideal recipe to change up your weekly chicken dinner routine. Chicken breasts are marinated with jalapenos, garlic, coconut milk, ginger are more- needless to say it packs major flavor. Served alongside the chicken is a sweet mango salsa paired with basil and scallions, and lime. This meal is perfectly balanced, including all the flavors in the taste spectrum (salty, spicy, sour, sweet). You are your family will definitely devour this different kind of chicken dinner.
Spicy Coconut Chicken With Mango Basil Salsa
Ingredients:
For the Salsa:
2 fresh jalapenos, sliced
Directions:
Image Sources:
Want more from Foodista? Sign up below!