While recently happily snacking on Chex Mix and (naturally) uploading a photo to Facebook, I was asked by a friend what wine I would pair with this classic salty snack mix. The first response that came to mind? "Chateau Beer." But after thinking about it for a while (a beer or two), I figured that Chex Mix would be great with sparkling wines. Why? Salty snacks just have an affinity for bubbles; they refresh and wash away some of that saltiness. This also holds true for the liberal amount of butter this particular mix was coated with; you need something to cut through all that fat. Look for an inexpensive and informal sparkling wine like Cava from Spain or Prosecco from Italy.
Can't get enough crispy mixes? Here's 5 more to tempt you. Now start chilling that sparkling wine!
Image Sources:
Categories: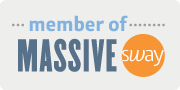 Want more from Foodista? Sign up below!