Brunch can sometimes be a complicated subject. You probably wonder, do I serve more lunch dishes or more breakfast dishes? How do I combine salty items with sweet items? How do I make sure everything comes out at the same time so I can also join the party? These are normal questions to have if you are not an avid brunch-maker. Luckily, there are reputable sources to turn to in your time of need. CakeLove in the Morning by Warren Brown will guide you through any brunch occasion (Mother's Day is tomorrow after all) and instill the confidence you'll need to make it through the meal.
Lawyer turned baker, Warren Brown, takes the home cook through the basics of brunch cookery. He shares recipes for pancakes, muffins, French toast, frittatas, omelets, bacon and biscuits. In addition, there will be some unexpected surprises including coconut waffles with bananas Foster topping, his signature breakfast lasagna ( a must-try), or multi-grain rum raisin scones. Whether you are just learning your way around a kitchen or an experienced cook, you will find these recipes fun and easy to make for an A.M. spread.
Image Sources: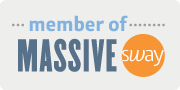 Want more from Foodista? Sign up below!