Jalapeno corn griddle cakes are an easy summertime dinner. The standard cornmeal cake batter is studded with sweet corn kernels and chopped spicy jalapeno for a contrast in flavor. Each savory pancake is topped with a homemade avocado salsa that is made with red pepper, green onions and tomato. This is a versatile dish that can be changed up a thousand ways, so use up whatever is leftover in the fridge. Jalapeno corn cakes is a simple dish that you can whip up any night of the week.
Jalapeno Corn Cakes With Avocado Salsa
Ingredients:
1 jalapeño, diced
For Salsa:
1 jalapeño, diced
Directions:
Image Sources: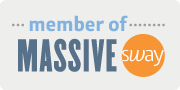 Want more from Foodista? Sign up below!