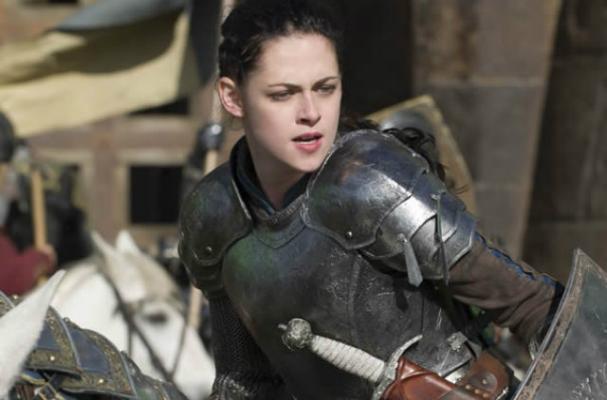 After a recent screening of her latest film, Snow White and the Huntsman, Kristen Stewart headed to a reception at Westwood's Napa Valley Grille where she sipped on a cocktail that was inspired by the Snow White fairy tale.
The cocktail, appropriately titled The Poison Apple, is made with bourbon and was served to all the attendees of the screening reception, including Kirsten's costars, Charlize Theron and Chris Hemsworth.
The Poison Apple
2 oz. Bulleit Bourbon
2 oz. Sour Apple Pucker
2 oz. cranberry juice
1 oz. apple cider
Served on the rocks, with a sliced apple garnish.
Image Sources: