Burgers are a popular 4th of July dish. These tofu burgers will please vegetarians and meat eaters alike. Tofu is mixed with miso and sauteed vegetables and then formed into patties. These burgers are broiled in the oven instead of being cooked on the grill. You can top your burgers with the traditional condiments or go the Asian route and pair your tofu burgers with hoisin sauce.
Ingredients:
1 pound Tofu, pressed well
Image Sources: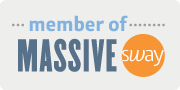 Want more from Foodista? Sign up below!