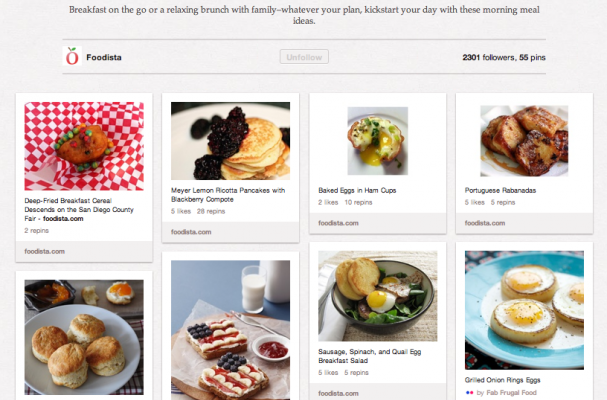 There are few meals that are as celebrated as breakfast on the weekends or a relaxing Sunday brunch. Our Breakfast and Brunch Pinterest board features some of our favorite recipes and discoveries. If you're a traditionalist, check out the classic diner hash browns or delicious eggs benedict. For adventurous foodies ready to feast on something unique, there's a sausage, spinach and quail egg breakfast salad or baked eggs with goat cheese and prosciutto. Mmm... Breakfast can't get here fast enough.
Do you have a breakfast or brunch themed Pinterest board? If so, comment on one of our pins with the link so we can check it out!

Image Sources:
Want more from Foodista? Sign up below!