Think you have had your fill of the summer treat: Stuffed Zucchini? Well, we have a surprize for you. Take a simple zucchini and the magic of Iraqi seasoning, to make this regular treat take center stage on the plate!
We love this recipe from Sarahworldcook. She shares her version to make this a main dish. Wonderful!
Image Sources: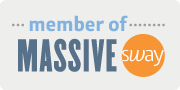 Want more from Foodista? Sign up below!