We love this video showing how to make Minecraft inspired Grass Block Cake Pops. What makes this a great video, is Cupquake shows how fun it actually is to whip up a batch of cakepops.
We do have to chuckle at the idea of throwing out 1/3 of a container of vanilla frosting. Silly girl, we eat that by the spoonful!
Image Sources:
Categories: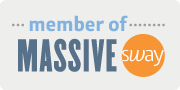 Want more from Foodista? Sign up below!