It's August already! How did this happen? If you're anything like us, the summer has flown by far too fast. It's time to revel in the outdoors as much as possible. What better way to enjoy the clean, crisp, fresh air than with a foodie-style picnic in the park? With this week's Foodista Pinterest board, Picnic Food, we'll explore some unique and innovative ways to bring your picnic up a notch.
Do you have a picnic themed Pinterest board? If so, comment on one of our picnic food pins with the link so we can check it out!

Image Sources: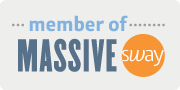 Want more from Foodista? Sign up below!