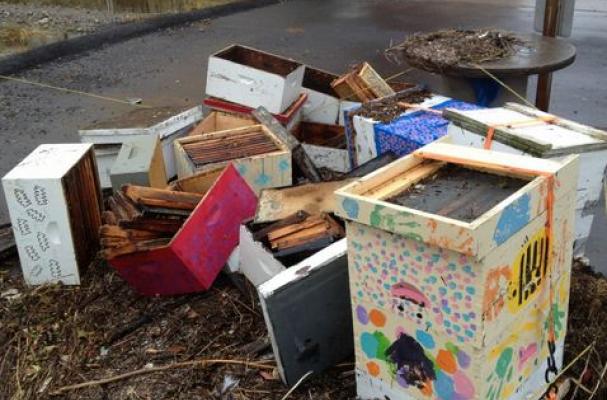 The Brooklyn Grange suffered an incredible loss, as their apiary washed out with the high tide during Hurricane Sandy.
Started in 2010, the Brooklyn Grange created and continues to nurture a farm on the rooftops of New York City. Today, they have over 2 acres of gardens, and have sold over 40,000 pounds of vegetables to restaurants, CSA members and at weekly farm stands.
Last year, they were able to purchase new bees from a beekeeper in Pennsylvania, and the bees went to work in their new home, producing honey and settling in nicely.
Unfortunately, these bees were virtually wiped out by the rising waters. It is a devastating blow to a fantastic program. Read their blog on the loss here, and more on The Brooklyn Grange Farm here.
Image Sources:
Categories: