These smothered pork chops from Mommy's Kitchen are ideal for a Sunday supper. If you are looking for a relaxing and stress-free meal, this is it! The pork chops are so tender, you can eat them with a butter knife and the sauteed peppers and onions add another delicious layer of flavor. Serve these smothered pork chops with roasted broccoli and fluffy white rice.
Ingredients:
4 center-cut pork chops, 1-inch thick
Salt and pepper
Ground cayenne pepper (optional)
2 tablespoons butter
1/4 cup all-purpose flour, spread on a plate
2 mediums green bell peppers, stemmed, cored, and membranes removed, cut into strips
2 yellow onions, trimmed, cut lengthwise
3 cloves garlic, minced
2 cups chicken broth
2 to 3 dashes Worcestershire sauce
Directions:
Trim the excess fat from the chops and season well with salt, pepper, and cayenne. Melt the butter in a skillet over medium heat. Lightly roll the chops in flour, shake off the excess, and slip them into the pan. Brown well, about 3 minutes per side, and remove them to a plate. Add the bell peppers and onions, to the skillet, and saute until softened, about 3 minutes. Stir in the garlic and cook until fragrant, about half a minute longer. Push the vegetables to the side of the skillet. Add chops to pan and place vegetables on top of pork chops. Pour in the broth and sprinkle with Worce
Image Sources: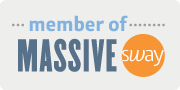 Want more from Foodista? Sign up below!