Campbell's soup is vintage, so hipsters will love it. Campbell's is hoping they'll latch on to a new idea, Campbell's Go, microwavable soup pouches in an assortment of flavours. Since all the cool kids are lining up at food trucks and local eateries, Campbell's hopes to grab their attention by setting up free soup kitchens in cities.
If you can't make it to one of these free soup kitchens, Campbell's Go will cost you about $3 a pouch. Or you can just sit at home, and look at Campbell's kitten GIFs on your MAC laptop.
Image Sources:
Categories: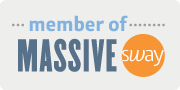 Want more from Foodista? Sign up below!