The Green Dragon Inn may be a hobbit's hideaway, but it can now be used by tourists for an authentic Middle Earth pub experience. The inn took approximately 80 people to turn it into a usable bar and is estimated to have 100,000 visitors this year. The menu includes Girdle Fine Ale, Sackville Cider and Southfathing Ginger Ale.But
But if you can't afford a trip to New Zealand, try your local Denny's, who has a special hobbit-themed menu at the moment.
Image Sources: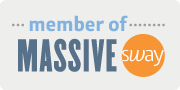 Want more from Foodista? Sign up below!