Overrun by holiday candy? Brooklyn baking duo Matt Lewis and Renato Poliafito of Baked NYC make the perfect holiday cookies in HUNGRY's Holiday Kitchen. Their Chocolate Peppermint Thumbprint Cookies combine dark chocolate and mint chocolates (like Andes) with a white chocolate peppermint ganache filling for a decadent seasonal treat. Watch the video and get the recipe below.
HUNGRY's Holiday Kitchen: Chocolate Peppermint Thumbprint Cookies
Yield: 24 cookies
Cookies
2 ounces dark chocolate (60-70%)
2 ounces mint chocolates, like Andes
1 1/2 cups all-purpose flour
1/2 cup unsweetened, dark cocoa powder
3/4 teaspoon salt
2 sticks unsalted butter, room temperature
1/3 cup granulated sugar
2 tablespoons dark brown sugar
2 large egg yolks
1 teaspoon pure vanilla extract
1 cup turbinado sugar, for rolling
White Chocolate Filling
3 ounces good quality white chocolate, coarsely chopped
3 tablespoons heavy cream
1/2 teaspoon pure peppermint extract
1/2 cup peppermint candies, crushed for garnish
For Cookies:
Preheat oven to 350F. Line two baking sheets with parchment paper.
Over a double boiler or in a microwave melt together the dark and mint chocolate. Whisk until smooth and set aside to cool.
In a medium bowl whisk together the flour, cocoa powder and salt.
In the bowl of an electric mixer fitted with the paddle attachment beat the butter until creamy. Add both sugars and beat on medium-high speed until light and fluffy, about 3 minutes. Add the egg yolks and vanilla and beat again until combined. Pour the melted chocolate into the mixer and beat until just incorporated. Scrape down the sides and bottom of the bowl and then add the flour mixture all at once. Beat on low speed until the dough is smooth, scraping the sides of the bowl as necessary. Remove the dough from the bowl and wrap in plastic wrap, forming it into a disc. Refrigerate until chilled and firm, at least 30 minutes.
Spread the coarse sugar into a shallow dish.
Scoop a tablespoon of dough and roll it into a ball, coat the dough in the coarse sugar. Place on the prepared cookie sheet. Press your thumb vertically down into the center of the cookie creating a deep indentation. Continue forming all the cookies, placing 12 cookies per sheet tray.
Bake cookies for 10 minutes then remove the sheet tray from the oven and use your thumb to reform the indentation. Place the sheets back in the oven and bake for another 4-5 minutes. The cookies will still be soft when they are finished baking, remove at the first signs of cracking on the edges. Transfer cookie sheets to a cooling rack and allow to cool completely.
For White Chocolate Filling:
Place white chocolate in a cup with a pour spout. Heat cream in the microwave on high until boiling, about 30 seconds. Pour the hot cream over the white chocolate and let stand for 30 seconds, then whisk until smooth. Stir in the peppermint extract.
Fill each thumbprint cookie with the white chocolate ganache and allow to set for 5 minutes. Sprinkle the peppermint candies over the ganache and then refrigerate until set, about 30 minutes.
Subscribe to HUNGRY for more delicious videos!
HUNGRY on Twitter, Facebook and Pinterest.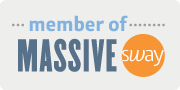 Want more from Foodista? Sign up below!