Valentino's, in Lincoln, Nebraska, had an unusual walk-in ordert this past week when a man crashed his car into the pizzeria, and proceeded to order a pizza from his car window. The elderly driver had got his foot stuck on the gas while driving, and luckily, the car was just small enough to drive through the large door, and no one was in the way. He was checked out by paramedics and was perfectly fine.
Witness Don Brouse said "His foot had stuck on the gas and he was going to go ahead and order some pizza—so he wasn't too upset about it, evidently, but it sure was a surprise to us."
Image Sources: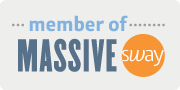 Want more from Foodista? Sign up below!