Sofia Vergara is the current celebrity trying to get the world to drink Pepsi products. What most people don't know is The Modern Family actress actually starred in a Pepsi commercial back in the '80s when she was just 17-years-old. She and Pepsi decided to take us back a few years to when their partnership first began.
In the ad, Vergara has to cross a hot sandy beach barefoot to get to a cold bottle of Pepsi. To help protect her toes from the scorching sand, she begins to strip off her clothes to reveal a very small bikini. Check it out below!
Image Sources:
Categories: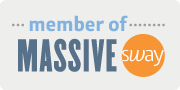 Want more from Foodista? Sign up below!