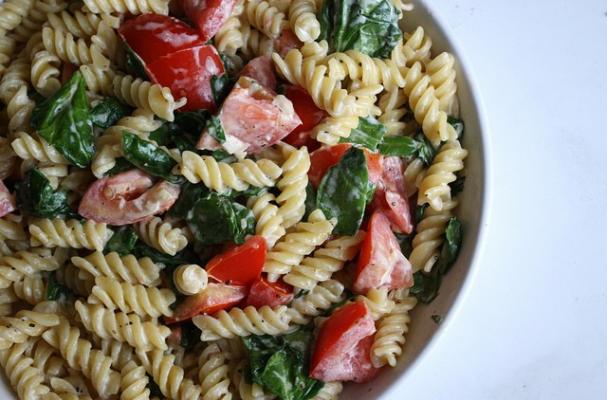 Savor a bit of summer with this gluten-free pasta dish with spinach, tomatoes and feta. Slivers of garlic are heated in olive oil with fresh tomatoes before the pasta is tossed in the pan. Spinach leaves are added at the every end so that they barely wilt. Sprinkle the feta over top just before serving. If you prefer an all vegetable dish, you can substitute the gluten-free pasta with spaghetti squash.
Gluten-Free Pasta with Tomatoes, Spinach, and Feta
Ingredients:
Image Sources:
Want more from Foodista? Sign up below!