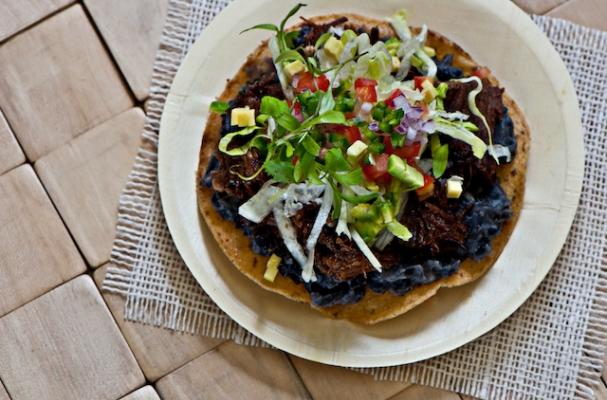 Citrus and ancho braised lamb tostada from Omni Hotels & Resorts is an upscale version of this classic street food. Tostadas are essentially an open faced burrito; a fried tortilla is topped with any number of ingredients including beans, salsa, grilled and braised meats, and veggies. The lamb in this recipe is slow cooked with orange, lime, dried ancho chiles, garlic and cilantro. You can make a double batch of the braised lamb to serve with another meal later in the week. Citrus and ancho braised lamb tostada is one meal you can now enjoy at home instead of eating on the streets.
Citrus and Ancho Braised Lamb Tostada
Serves 2
Ingredients:
2 Corn Tortillas
2 cups Black Beans, Cooked
1 TB Garlic, Chopped (for black bean spread)
1 TB Shallot, Chopped
1/2 Red Onion, Diced
1 TB Garlic, Chopped (for tomato/onion mixture)
1 Roma Tomato, Diced, Seeded
1 TB Cilantro, Fresh, Chopped
1/2 Avocado, Half, Peeled
1 Jalapeño, Minced
1 cup Lettuce, Shredded
1 Leg of Lamb, Boneless
1 Orange
1 Lime
4 piece Garlic (for braising liquid)
1/4 cup Coriander, Ground
5 Ancho Chiles
4 cups White Wine
Salt & Pepper to taste
1/2 cup Tomato Paste
Directions:
Citrus and Ancho Braised Lamb Tostada
1. Open leg of lamb and cut into 4 large pieces (Season with salt, pepper and coriander)
2. Sear the lamb until golden brown in a large pot
3. Deglaze with pan with the white wine and reduce by ¾
4. Zest and juice the citrus and add the garlic, ancho chile, white wine, and tomato paste (Add enough water to cover lamb by one inch)
5. Cover pot with foil and place in pre-heated oven at 230 degrees (Cook until fork tender, about 3 hours)
6. Remove from oven; allow temperature to drop to 180 degrees on counter and place in cooler.
7. Remove lamb from liquid, save liquid for later use (Shred lamb and reserve)
8. Fry the corn tortillas, drain on paper towel and hold
9. Shred the lettuce and reserve
10. Sauté black beans with shallot and garlic for 2 minutes (Mash beans with back of a fork while hot)
11. In small mixing bowl add garlic, onion, tomato, jalapeño, cilantro (Season with salt and pepper)
12. Dice the avocado into small pieces and add to tomato onion mixture
Tostada Assembly
1. Spread the black beans on top of the fried tortillas
2. Add the shredded lamb
3. Add shredded lettuce and stack on top of each other
4. Top the tostada with the avocado Pico de Gallo mixture
Image Sources:
Categories: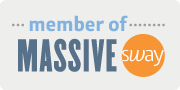 Want more from Foodista? Sign up below!