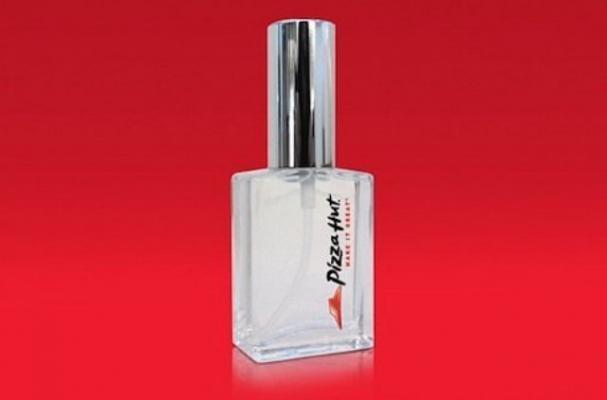 Pizza Hut is doing something a little different for Valentine's Day this year. The chain restaurant is giving out pizza-scented perfume as part of a gift package for the day of hearts and roses. The package will also include $20 gift cards that can be used to purchase the company's latest menu addition, pizza sliders.
"Valentine's Day gifts need to show your significant other how much they are appreciated, and our limited edition Lovers Packages are the perfect solution," said Kurt Kane, CMO of Pizza Hut. "Eau de Pizza is one of the most sought-after and rarest of scents available. Our Big Pizza Sliders are the breakthrough pizza creation on everyone's must-have list and our Lover's line of pizzas contain some of our most popular items of all time. Last year we celebrated love in the form of proposals; this year we are honoring couples and helping them spend time together over a pizza from Pizza Hut."
Pizza Hut will be giving away 24 for these Valentine's Day packages every day from now until February 13. To snag one for yourself, you simply have to tweet @PizzaHut with the hashtag "#LastMinuteLovers." The packages will be mailed to winners in time for Valentine's Day.
Image Sources:
Categories: