Indulge on national margarita day with this exotic prickly pear margarita. Bright pink, tart, and delicious this cocktail is shaken with 100% agave tequila, orange liquor, prickly pear juice and frozen limeade. Prickly pear juice can be found at a well-stocked liquor store, online or Latin market.
SAUZA® Prickly Pear Margarita
Ingredients:
8 parts Sauza® Blue Silver 100% Agave Tequila
4 parts JDK & Sons™ O3 Premium Orange Liqueur
1 can Frozen Limeade
6 parts Prickly Pear Cactus Puree or Juice
4 cups Crushed Ice
Directions:
Combine all ingredients in a blender. Pulse until all the ice is completely blended. Taste and add sugar or lime juice if you want more sweet or sour. Pour into salt-rimmed margarita glasses and garnish with a lime wedge. (Serves 8)
Image Sources: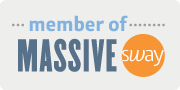 Want more from Foodista? Sign up below!