Caramel cake is delicious but it comes with a list of pitfalls -- the frosting hardens before you can even finish frosting the cake and the frosting is often so heavy that the cake collapses underneath it. America's Test Kitchen wanted to make baking a caramel cake just a little easier, so they created a recipe that uses regular flour instead of cake flour and lots of butter to keep the frosting smooth.
Caramel Cake
Ingredients:
- 1/2 cup buttermilk, room temperature
- 4 large eggs, room temperature
- 2 tsp vanilla extract
- 2 1/4 cups all-purpose flour
- 1 1/2 cups granulated sugar
- 1 1/2 tsp baking powder
- 1/2 tsp baking soda
- 1 1/4 tsp salt
- 28 tbsp (3 1/2 sticks) unsalted butter, cut into 28 pieces and softened
- 2 cups brown sugar
- 1/2 cup heavy cream
- 2 1/2 cups confectioners' sugar, sifted
See the rest of this fail-proof caramel cake recipe here.
Image Sources: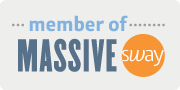 Want more from Foodista? Sign up below!