Rabanadas, a Portuguese version of French toast, are typically served on Christmas day but we think this delicious breakfast is too good to wait for! This rabanadas recipe from Awaken Your Senses is spiced up with cinnamon, orange and ruby Port.
Portuguese Rabanadas
15 thick slices of day old bread with crusts trimmed
1/2 litre (2 cups) of whole milk
6 eggs lightly beaten
2 teaspoons vanilla extract
1 tablespoon ground cinnamon
Syrup:
1 cinnamon stick (about 2 cm or 1 inch in length)
2 long strips of orange rind
4 tablespoons caster sugar or natural cane sugar
185 milliliters (3/4 cup) water
6 tablespoons of ruby port
For frying: butter (real butter, no margarine please)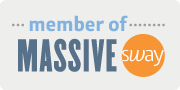 Want more from Foodista? Sign up below!