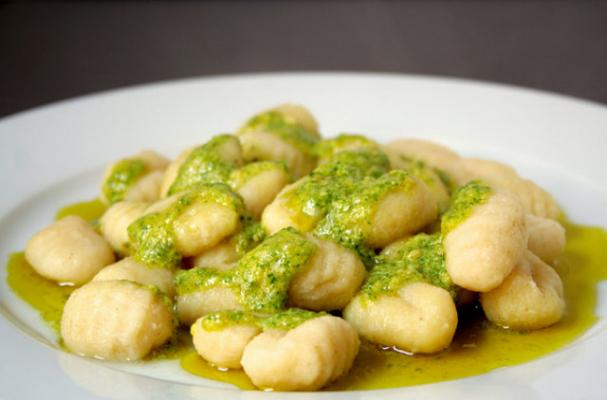 Let's paint a picture. Imagine you are out at dinner, perhaps somewhere fancy, on a date, at a business meeting or some other situation where you need to be impressively smooth. You are ready to order when you realize you have no idea how to pronounce the dish you desired. In fear of appearing a fool, you choose the salad instead.
Eat24 wants to help eliminate that very situation from your life. They have provided a list of commonly mispronounced menu items and have provided the correct pronunciation. Check it out below!
10. Bruschetta
Pronounced: broo-sket-ah
9. Gnocchi:
Pronounced: nyowk-kee
8. Espresso
Pronounced: e-spres-oh
7. Chipotle
Pronounced: chi-poht-ley
6. Beignet:
Pronounced: ben-yay
5. Sriracha
Pronounced: shree-ra-cha
4. Quinoa:
Pronounced: keen-wah
3. Gyro:
Pronounced : yee-row or zheer-oh
2. Quesadilla:
Pronounced: key-suh-dee-uh
1. Pho:
Pronounced: fəʊ or fuh
Image Sources:
Categories:
Want more from Foodista? Sign up below!