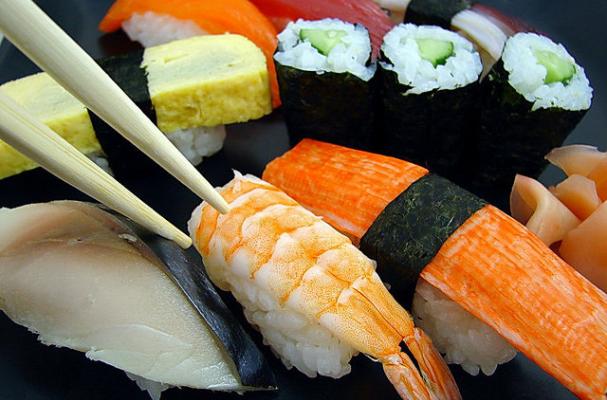 Sushi isn't just delicious, it's good for you too! Don't believe me? The below infographic outlines the many health benefits of eating the Japanese fare.
According to the infographic, sushi is generally made up of different types of seafood that provide the right kinds of nutrients to your body. Sushi provides protein while still being low in fat. It is also full of nutrients and vitamins that help fend off cancer and other diseases. The other ingredients that make up a great sushi roll like vegetables, fruits and seaweed add to the low-calorie meal that manages to provide many different vitamins and other nutrients.
Learn more about the health benefits of eating sushi by checking out the infographic below.
Image Sources: