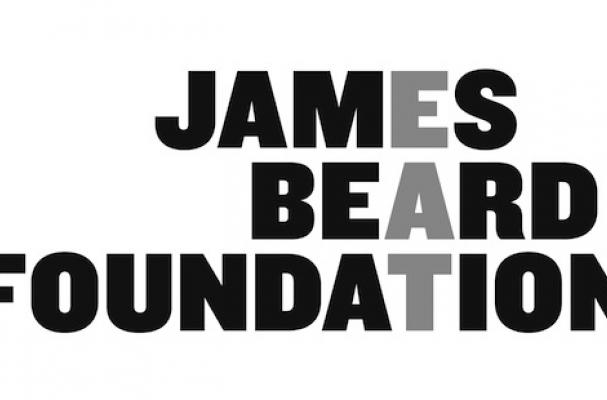 The 2013 James Beard Awards will be held at the Lincoln Center in New York City on May 3 and May 6. For a complete list of this years nominees including Best Chef, journalism and more, click here.
Cookbooks: Beverage
How to Love Wine, Eric Asimov, William Morrow
Inventing Wine, Paul Lukacs, W.W. Norton & Company
Wine Grapes, Julia Harding, Jancis Robinson, and José Vouillamoz, Ecco
Cookbooks: General Cooking
Canal House Cooks Every Day, Melissa Hamilton and Christopher Hirsheimer, Andrews McMeel Publishing
Modernist Cuisine at Home, Nathan Myhrvold and Maxime Bilet, The Cooking Lab
What Katie Ate, Katie Quinn Davies, Viking Studio
Cookbooks: International
Burma, Naomi Duguid, Artisan
Gran Cocina Latina, Maricel E. Presilla, W.W. Norton & Company
Jerusalem: A Cookbook, Yotam Ottolenghi & Sami Tamimi, Ten Speed Press
Cookbooks: Reference and Scholarship
101 Classic Cookbooks, Marvin J. Taylor and Clark Wolf, Rizzoli New York
The Art of Fermentation, Sandor Ellix Katz, Chelsea Green Publishing
The Cookbook Library, Anne Willan with Mark Cherniavsky and Kyri Claflin, University of California Press
Cookbooks: Baking and Dessert
Bouchon Bakery, Thomas Keller and Sebastien Rouxel, Artisan
The Dahlia Bakery Cookbook, Tom Douglas and Shelley Lance, William Morrow
Flour Water Salt Yeast, Ken Forkish, Ten Speed Press
Cookbooks: Professional Point of View
Come In, We're Closed, Christine Carroll and Jody Eddy, Running Press
Fundamental Techniques of Classic Italian Cuisine, The International Culinary Center, Cesare Casella, and Stephanie Lyness, Abrams
Toqué!, Normand Laprise, les éditions du passage
Cookbooks: Focus on Health
Cooking Light: The New Way to Cook Light, Scott Mowbray and Ann Taylor Pittman, Oxmoor House
The Sprouted Kitchen, Sara Forte, Ten Speed Press
True Food, Sam Fox and Andrew Weil with Michael Stebner, Little, Brown and Company
Cookbooks: Single Subject
Afield, Jesse Griffiths, Welcome Books
Modern Sauces, Martha Holmberg, Chronicle Books
Ripe, Nigel Slater, Ten Speed Press
Cookbooks: Vegetable Focused and Vegetarian
Foraged Flavor, Tama Matsuoka Wong with Eddy Leroux, Clarkson Potter Publishers
Herbivoracious, Michael Natkin, The Harvard Common Press
Roots, Diane Morgan, Chronicle Books
Cookbooks: Writing and Literature
The American Way of Eating, Tracie McMillan, Scribner
The Man Who Changed the Way We Eat, Thomas McNamee, Free Press
Yes, Chef, Marcus Samuelsson, Random House
Cookbooks: Photography
Bouchon Bakery, Deborah Jones, Artisan
Toqué!, Dominique Malaterre, les éditions du passage
What Katie Ate, Katie Quinn Davies, Viking Studio
Image Sources:
Categories:
Want more from Foodista? Sign up below!