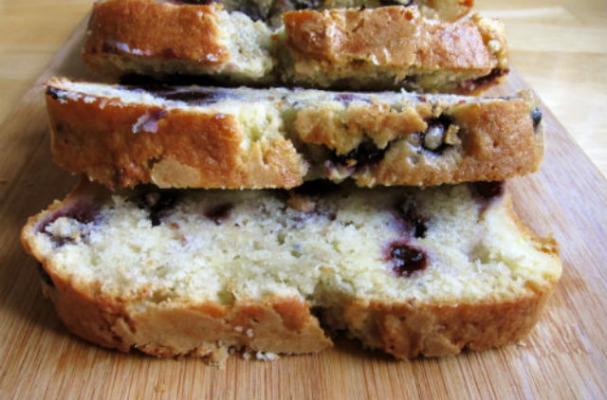 This Blueberry Cream Cheese Bread looks like a mouth-watering treat. Made by Chris of The Keenan Cookbook, this recipe admittedly takes a bit long, but a few simple notes will help make the baking process a little easier. Chris suggests leaving the cream cheese in the fridge until the batter is complete and baked the bread five to ten minutes more than suggested.
Blueberry Cream Cheese Bread
Ingredients:
- 1/2 cup butter
- 1/2 cup sugar
- 1/4 tsp salt
- 1 tsp vanilla extract
- 2 whole egg yolks
- 1 1/2 cups all-purpose flour
- 1 tsp baking powder
- 1/3 cup milk
- 1 1/2 blueberries
- 1 tbsp all-purpose flour
- 2 whole egg whites
- 1/4 cup white sugar
Get the rest of the ingredients and the directions for this recipe here.
Image Sources:
Categories: