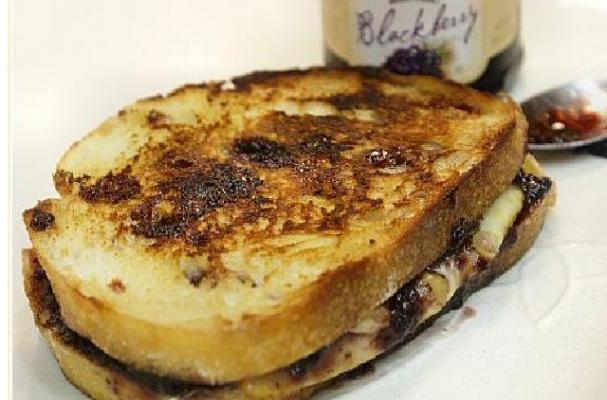 In honor of National Grilled Cheese Month, Foodista is serving up some of our favorite recipes for this classic American comfort food. Cheese and fruit is a natural pairing. The sharpness of the cheese complements the sweetness of the fruit or preserves. This blackberry grilled cheese takes the flavor elements of a cheese plate and sticks them between two pieces of bread.
Ingredients:
Layer walnuts, green onions and cheese.
Image Sources:
Want more from Foodista? Sign up below!