If you can heat a cast iron pan, you can make the delicious Indian bread; naan. Taste how wonderful it is, when infused with rich garlic butter. It is truly worth the effort to get it right.
We wanted to thank Foodista member: Crystal Sechtman, for this fabulous recipe!
1/2 c. ice water
1/3 c. nonfat greek yogurt
1/4 c. canola oil, plus 1 t. for cooking the naan
1 large egg yolk
2 1/4 c. flour
1 1/4 t. sugar
Image Sources:
Categories: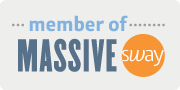 Want more from Foodista? Sign up below!