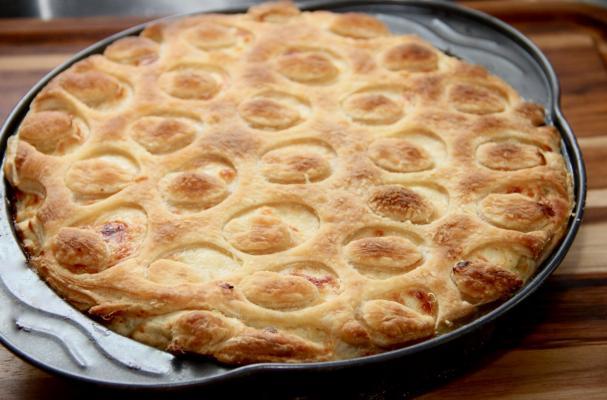 Tarts are not just for desserts. Enjoy the savory combination of tuna and white onions, for a light lunch or add a salad for a quick weeknight dinner. Make this recipe ahead and reheat if desired. We love it at room temp.
2 sheets of ready-made frozen puff pastry, thawed according to instructions
2 generous tbsp butter
3 large white onions, peeled, halved, and sliced thinly
3 large eggs
1 cup cream
salt and freshly ground black pepper to taste
pinch of freshly ground nutmeg
Click here for complete instructions
Image Sources:
Categories:
Want more from Foodista? Sign up below!