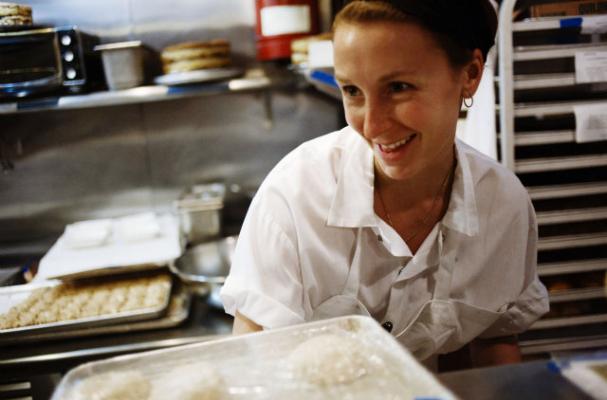 Christina Tosi is the queen of using leftovers in her recipes. Known for heading Momofuku's Milk Bar, Tosi's latest creation helps you use up the little leftover bits in your pretzel container. This Leftover Pretzel Cake has a some smooth frosting, a little crunch, and a whole lot of sweet.
Leftover Pretzel Cake
Ingredients:
- 1 stick of butter
- 1 1/4 cups sugar
- 1 tbsp molasses
- 3 eggs
- 1/3 cup buttermilk
- 1/2 cup grapeseed oil
- 1 1/4 tsp baking powder
- 3 1/4 kosher salt
- 3/4 cup cake flour
- 3 cups pretzels, ground into powder
Get the rest of this recipe here.
Image Sources:
Categories:
Want more from Foodista? Sign up below!