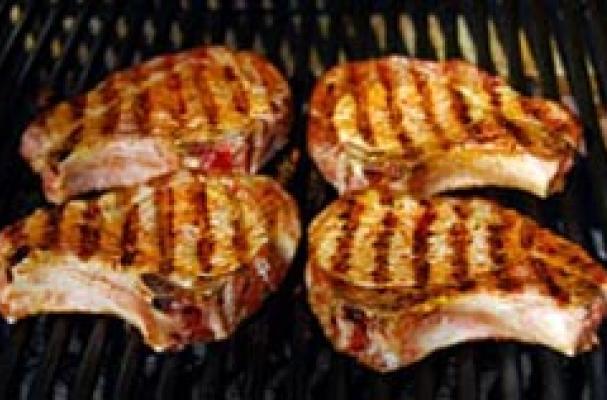 There is nothing finer than combining fresh herbs with meat and sauce. Check out this delightful recipe for pork chops on the grill, that will have your family coming back for seconds. Delish!
Grilled Pork Chops With Chive Cream
2 tablespoons vegetable oil
1 teaspoon salt
1/2 teaspoon ground white pepper
1 shallot, crushed
3 pounds pork chops (4 large chops)
Chive Cream:
1 cup whipping cream
1/4 teaspoon lemon extract
1/4 teaspoon salt
1/8 teaspoon ground white pepper
1/4 cup minced fresh chives
Image Sources:
Categories:
Want more from Foodista? Sign up below!