After our first dinner of fresh Maine lobster, I had to look up the original recipe for lobster rolls. It is hard to imagine, but actually have leftover lobster. Note to self, do not allow the small children spend time with their dinner, right before plopping said dinner into the boiling water.
If you ever find yourself in the lovely position of needing a lobster roll recipe, Foodista has you covered:
Ingredients:
4 top-sliced hot-dog buns (or fashion your own top-sliced buns)
2 tablespoons unsalted butter softened
2 cups coarsely-chopped cooked lobster cool but not cold (from about (3) 1 1/4-lb lobsters)
⅔ cup mayonnaise
4 tablespoons minced celery
Image Sources: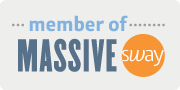 Want more from Foodista? Sign up below!