Smoking adds an incomparable depth of flavor to foods such as meats, vegetables, cheeses, even cocktails. What we can't seem to get enough of these days is smoked olive oil. Smoked oils should be used to finish a dish, not to cook with as the smokiness will be lost with too much heat. Try drizzling it over grilled and roasted meats and vegetables or toss it in a simple green salad. For those of you eating a plant-based diet, you'll find this oil will add a meat-like unctuous quality to dishes. Our favorite preparation? Roast chickpeas in the oven until slightly crisp. Remove from oven and toss with a bit of smoked olive oil. Sprinkle smoky chickpeas over a bowl of split pea soup or lentils. You'll think you're eating bacon!
Look for smoked olive oils in specialty food stores or buy on Amazon.com.
Image Sources:
Categories: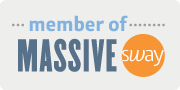 Want more from Foodista? Sign up below!