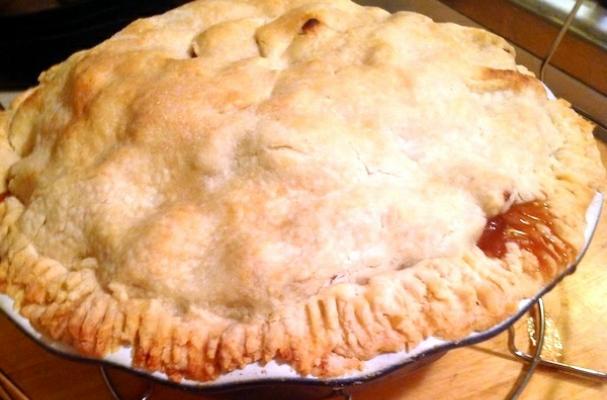 Our friend Kate, the creator of Art of Pie, spent the better part of winter creating the perfect gluten free and vegan pie dough. What started as a challenge from fellow food bloggers turned into a delicious pie dough recipe that vegans and those living without gluten can enjoy!
Gluten Free Vegan Pie Dough
2-1/3 c Art of the Pie GF flour mix #2
⅓ c sorghum flour
1 Tbs sugar
½ tsp salt
2 tsp Jean Layton's Pixie Dust
½ cup Earth Balance buttery stick
½ cup Crisco
1Tbs Bragg's apple cider vinegar
5-7 Tbs Ice Water
Mochiko rice flour for rolling
Get the instructions here. You'll want to read her funny story too.