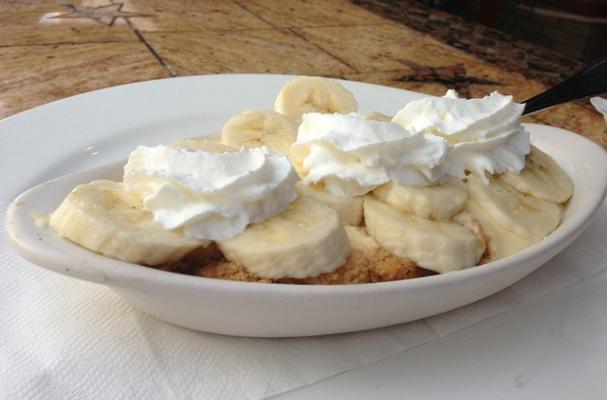 Banana pudding is a favorite among kids and adults. With this simple recipe, dessert can be served in just a few minutes. This recipe uses vanilla boxed pudding but if you have a favorite pudding recipe, by all means make your homemade version instead. If you are feeling extra indulgent, top your banana pudding with freshly whipped cream.
Banana Pudding
Recipe Courtesy The Eat Food Not Money Cookbook
Ingredients:
about 6 large ripe bananas
2 packages boxes of French
vanilla pudding
prepared according to directions
Directions:
Put a layer of vanilla wafers down then a layer of the banana
slices.
Cover this with one of the boxes of pudding.
Make another layer of wafers, then another layer of bananas. Cover with the other box of pudding.
Now make a pretty design with vanilla wafers on the
top.
I always make a flower.
Put it in the fridge and
chill
overnight.
Image Sources: