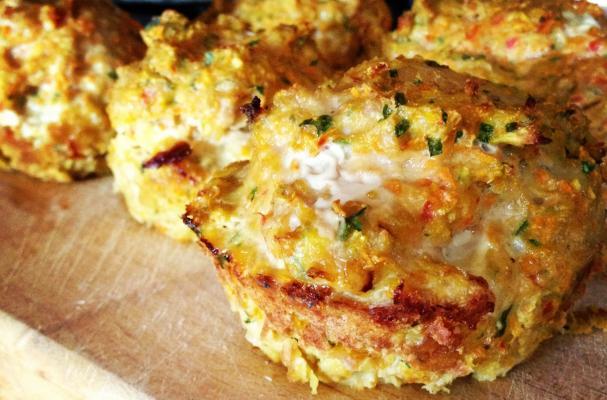 Mini chicken and vegetable meatloaf muffins from LeMoine Family Kitchen is a meal that your kids will absolutely love. Ground chicken is studded with a variety of vegetables including carrots, bell pepper, and zucchini. You can even top these meatloaf muffins with whipped potato "frosting." This light and healthy dish is a great way to entice your little ones to eat their vegetables.
Mini Chicken and Vegetable Meatloaf Muffins
Ingredients:
For meatloaf:
1 lb ground chicken
10-12 baby carrots or 3 large carrots
1/2 red bell pepper
4 cloves garlic
handful of fresh parsley
1 egg
1/2 cup garbanzo bean flour (baking aisle at the grocery store)
salt and pepper

For the sauce:
1- 28 oz can tomato puree
1 zucchini, diced
3 cloves garlic, sliced
2 tsp oregano
salt and pepper
Image Sources:
Want more from Foodista? Sign up below!