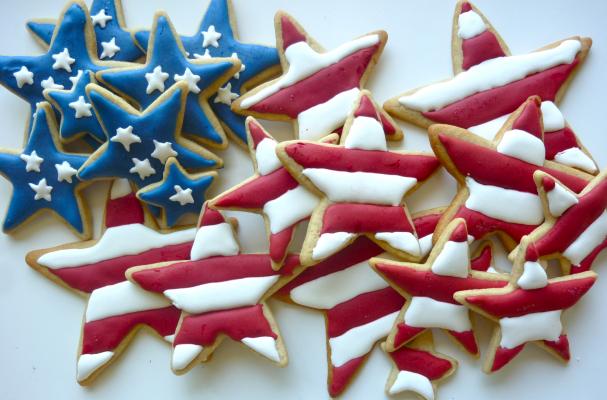 Celebrate the Fourth of July with these Apple Pie Spice Sugar Cookies. Created by Diary of a Mad Hausfrau, these cookies don't actually have any real apple baked into them, but they will smell like fresh apple pies while baking in the oven. Use a star cookie-cutter to get the shape and decorate with red, white and blue frosting.
Apple Pie Spice Sugar Cookies
Ingredients:
- 1 1/3 cups flour
- 1/2 tsp baking powder
- 1/2 tsp cinnamon
- 1/4 tsp nutmeg
- 1/8 tsp all spice
- 1/8 tsp cardamom
- pinch of powdered cloves
- 1 stick butter
- 1/2 cup sugar
- 1 egg
- 1 tsp vanilla
See the rest of this recipe here.
Image Sources:
Want more from Foodista? Sign up below!