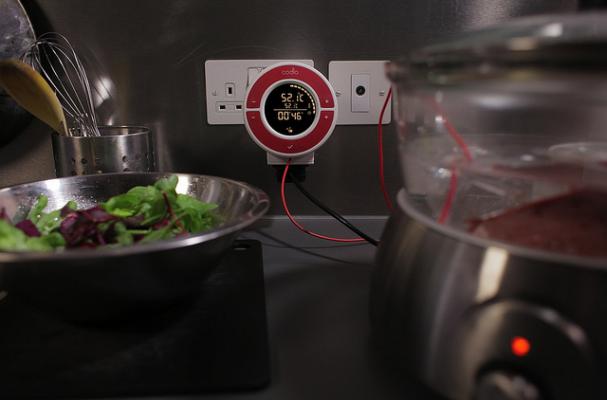 Sous vide (cooking under vacuum) is a hot new trend, but most equipment available are expensive, commercial-grade machines. Codlo is a new device that lets you sous vide in your own kitchen using your rice or slow cooker. Just plug the powerful, compact controller in and you're off to cooking healthy, gourmet meals at home. Check out the demo below and click here for more information and to order.
Why we love Codlo:
Innovative
Codlo comes with commercial quality precision thanks to the patent-pending Fluid algorithm. Fluid adapts to each cooker for accurate temperature control.
Sleek and Compact Design
Codlo takes up zero kitchen footprint and comes in various colors. It's not just a gadget, but a design piece to show off in the kitchen.
Easy and Practical
It's affordable, easy to use and intuitive, anyone can try sous vide technique now.
Editorial disclosure: Foodista received no payment for this post.
Categories: