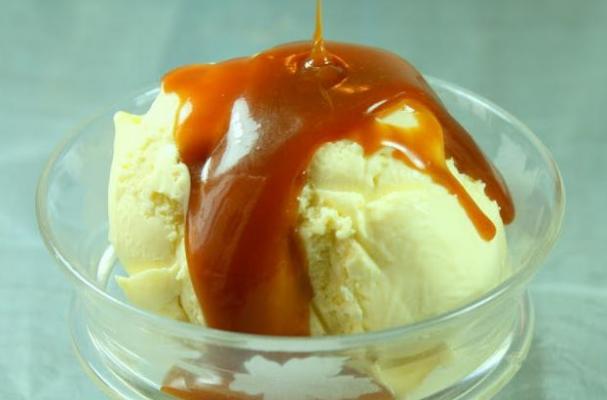 When thinking of ice cream, olive oil may not be the first ingredient to come to mind, but this little fruit isn't only for drizzling over salads. A nice, quality oil should smell fresh and fruity - precisely what we want in an ice cream recipe! As Savoury Table says about her recipe, "It is without a doubt the creamiest, densest, smoothest ice cream I've ever eaten. Pair this with some salted caramel sauce (recipe follows) and you have an incredible dessert that will impress your guests."
Check out how even the smell of olive oil is good for us here!
Olive Oil Ice Cream with Salted Caramel Sauce
Submitted to Foodista.com by Savoury Table
OLIVE OIL ICE CREAM:
1 cup sugar
2/3 cup heavy cream
2 cups half and half
6 egg yolks
1 teaspoon vanilla extract (I love Mexican vanilla)
2/3 cup extra virgin olive oil
SALTED CARAMEL SAUCE:
1 cup granulated sugar
1/4 cup water
2 tablespoons light corn syrup
1/2 teaspoon instant coffee
1 cup heavy cream
3 tablespoons unsalted butter
1 – 1/4 teaspoon kosher salt
Want more from Foodista? Sign up below!