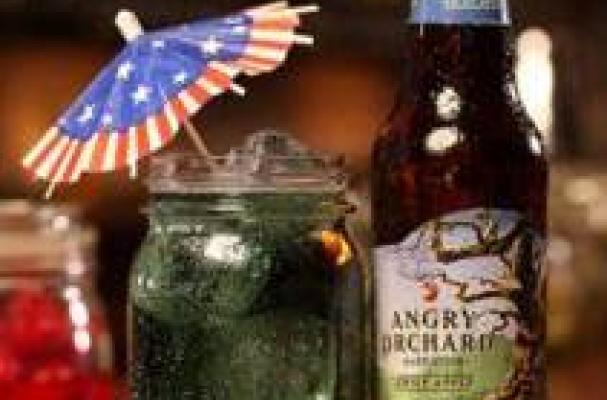 If you are looking for a lighter Fourth of July drink, you might want to consider The Blue Orchard. This cider based cocktail is as colorful as it is tasty. This balanced beverage pays tribute to red, white and blue.
The Blue Orchard
Ingredients:
1.5oz Blueberry Schnapps
1.5oz Blue Curacao
Angry Orchard Crisp Apple Cider
Directions:
In a pint glass over ice, combine 1.5oz blueberry schnapps, 1.5oz blue curacao and fill with Angry Orchard Crisp Apple
Image Sources:
Want more from Foodista? Sign up below!